[easingslider id="2010"]
Welcome to The Tidal Press
Producing tide tables for over 700 locations throughout the UK and Ireland.
Single Tide Tables  
Single tide tables are available in two formats.
For A5 Almanac Tide Tables Simply click on the Buy Tide Tables tab to get started.
For our A6 Booklet series, go to Our Products/Single Sales Booklets for more information
Bulk purchase of Tide Tables
The Tidal Press can produce tide tables with covers printed to your specification.
Go to Our Products/Bulk Buy Tide Tables for more information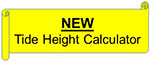 If you are launching or retrieving boats on slipways on a tidal shore it can
be very useful to know at what time a certain depth of water will occur.
Our Tide Height Calculator, when used in conjunction with  your tide
table will give you a guide to Height/Time. 
If you have any problems navigating your way around the website, please call me on 01273 516689
or email to:  info@thetidalpress.com

Thanks for your cooperation.
Norman Leaver